"Ads On Purpose" - Small Group Coaching Program
Raise your hand if you've ever felt intimidated by Facebook (and Instagram) ads? 🙋🏻‍♀️🙋🏼‍♀️🙋🏾‍♀️
Now I know you've heard success stories from other E-commerce entrepreneurs who are suddenly hitting multi-5-figure months with the help of Facebook (and Instagram) ads ... and I also know YOU want a piece of that pie.
Trust me when I tell you:  Despite how overwhelmed you feel about Facebook and Instagram right now at this very moment, managing your own ads is completely doable when you have the knowledge of exactly how to get it done. 
For the first time ever, I'm gearing up to work with a small group of E-Commerce BEAUTY BOSSES (just like you), to share that exact knowledge --- helping you to finally take the frustration out of Facebook ads, so you can crush your conversions and make more moolah in your beauty biz. 💰 
Introducing my 6-week "Ads On Purpose" Small Group Coaching Program! 
If you've been throwing-spaghetti-at-the-wall-and-hoping-it-sticks when it comes to your Facebook (and Instagram) ads campaigns ... this is the solution you've been looking for. 🙌🏾
❌ NO MORE watching YouTube videos on how to set-up Facebook ads, following the instructions to the tee, but getting zero return from your ads spend
❌ NO MORE wasting $20 here and $40 there on "Boosting" an IG post with the conversion goal, and still not seeing any sales
❌ NO MORE non-existent ROIs even when you hire someone to run your ads for you --- and NO MORE being confused about what they actually did in your account with your money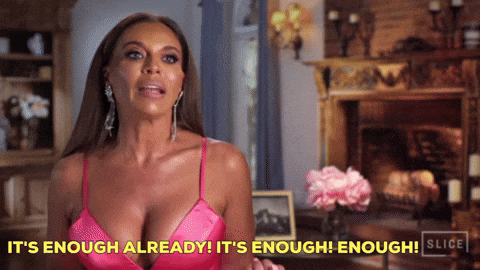 Get ready to tap into my 12 years of knowledge and expertise as a beauty boss turned Facebook Blueprint certified Digital Marketing Associate and full-time Facebook ads coach, so you can master:
targeting your dream customers with your ads

using the right objective in ads manager for the best ROI

choosing the perfect image, graphic or video to stop your dream customer from scrolling (and get her to engage with your ad)

writing short and sweet ad copy that will inspire her to shop with you

retargeting your warm audience (because we all know that's where #TheMoneyResides)

understanding your ad metrics, so you'll know when an ad isn't "working"... and when it is

knowing exactly what to budget on each campaign you run, and how long you should run it for

how to simply get the type of exponential visibility and SALES you've been craving --- and all without spending 100s of dollars on ads a day or hours upon hours in Facebook ads manager each week setting up your campaigns
Sound like an answer to your prayers, Sis?
When you register for my "Ads On Purpose" - Small Group Coaching Program, you'll learn how to take the overwhelm out of Facebook ads and DIY your campaigns like a pro in 6 short weeks. 😎
For 3 payments of $399 ($1197 total) you'll get access to:
✅ Every Monday for 6 weeks: A LIVE 60 minute training on a new topic that will get you one step closer to ads mastery. Don't worry if you can't watch LIVE, a replay will also be available.
✅ Every Wednesday for 6 weeks: A LIVE 60 minute Q&A session where you can share whatever ad challenges you are having --- and even share your screen for me to audit your campaigns in real time!  Don't worry if you can't watch this LIVE either, a replay will also be available ... as well as a chance to submit questions ahead of time that I can answer for you during the LIVE.
✅ Access to a private Facebook group just for coaching participants to help keep you accountable (for completing each week's assignments) and connected --- giving you unprecedented access to me outside of our LIVE weekly sessions.  I'm here at your disposal to offer any help with ads you need! #Seriously 🤗
✅ Access to ads graphic templates in CANVA to use in your ad creation (when applicable).  So no more struggling with graphic creation, or wondering what makes a good ad graphic --- it'll all be done FOR you! 
LIVE sessions will begin Monday, January 17, 2022 and end Wednesday, February 23, 2022 --- but you'll still have access to my help via our private Facebook group, as well as to all the session replays and training materials until March 31, 2022. 
If the answer is YES*, then I can't wait to see you in my "Ads On Purpose" Small Group Coaching Program next week!
XOXO,
Aleah Rae
PS. And if the answer is "Maybe, but I still have a few questions" --- I'm here for that as well!  Shoot me an email with your thoughts or even send me a DM.  You'll find me here aleah@raeoflightdigital.com and here @raeoflightdigital.💛